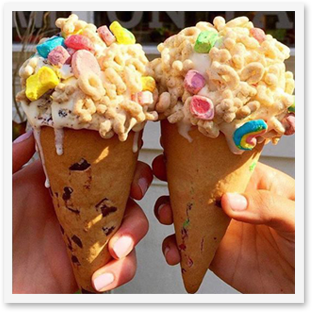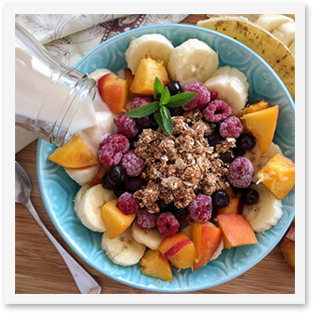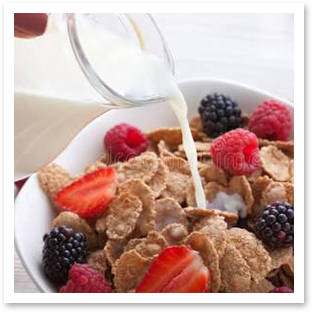 Colourful,nostalgic eatery with more than 50 cereals and a huge spread of your favourite toppings plus assorted milk flavours.
Read More
W h e r e T o F i n d U s
Where To Find Us
Cereals planning to pop soon...
We plan to have cereal trucks cafes popped all over
Check out our list of top places where we make it easier for you to find us...
Birthday Party, Playdates & Events You can call us to have our stall at your parties, for your playdates
Leave the organising part on us.

Movie Theater
It's always fun to have your bowl of cereal or an ice-cream with cereals while watching your movies.

Malls & Food Courts
We can have cereal theme cafes and food courts and malls.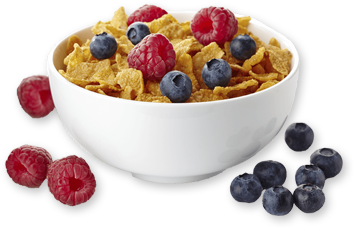 Play Area & Canteens
The open concept kitchen, DIY cereal bar What more fun to a have your favourite cereal with milk while playing Mother's too would be happy to have their kids eating healthy while playing.

Playschools
Every kid needs will relish their cereal bowl. Children can fill their bowls to the brim with as many cereal choices as their hearts desire and it's healthy too.

Cafe & Ice Cream Parlours
It's coffee-bar-meets-cereal-bar and it not only satisfies the young but also the young-at-heart.
B e n e f i t s O f C e r e a l s
Benefits Of Cereals
Good source of energy
Lower risk of multimorbility
Prevent constipation and colon disorders
Provide Vitamins and protien to body
Rich in high mineral content
Help maintain blood sugar levels
Cereal pop cafe has something for adults, kids and kids at heart